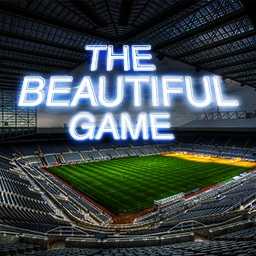 NUOVA VERSIONE 1.0.4
Se amate Kodi e nelle vostre vene scorre calcio, The Beautiful Game è l'add-on fatto su misura per voi. News, highlights (azioni salienti), video, classifiche e tanto ancora grazie a questo capolavoro firmato Kinkins. L'add-on infatti è installabile solo dopo aver abilitato le repository di TvAddons e Kinkins; vediamo iniseme come fare.
Disclaimer
ATTENZIONE: The Beautiful Game non è un add-on creato dal team di Kodi/XBMC ma da sviluppatori di terze parti non autorizzati. Eventuali violazioni di copyright, malfunzionamenti e problemi relativi ad esso, non sono quindi da attribuire a Kodi nè tantomeno a noi di androidaba.net.
Come installare The Beautiful Game su Kodi
Avviate Kodi, portatevi su SISTEMA e cliccate su Gestione File
Cliccate due volte su Aggiungi Sorgente
Cliccate su <Nessuno>
Inserite la url http://fusion.tvaddons.ag e cliccate su Fatto
Rinominate la sorgente in fusion e cliccate su OK
Tornate nella home di Kodi e cliccate su SISTEMA / Add-on / Installa da un file zip / fusion / xbmc-repos /english
Cercate il file repository.Kinkin-x.x.zip ed installatelo cliccandoci su una volta
Attendete la notifica di conferma e cliccare su Installa da repository
Cliccate ora su Kinkins REPO / Add-on Video / The Beautiful Game / Installa
The Beautiful Game è ora disponibile nella home nel percorso VIDEO / Add-on Video / The Beautiful Game
Screenshots
Non esitate ad esprimere il vostro parere nella sezione commenti qui in basso.
Se ti piace il nostro sito e vuoi contribuire a darci una mano, non esitare a offrirci un caffè o almeno visitaci senza Adblock 🙂