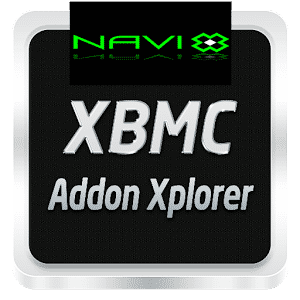 XBMC/KODI ADDONS EXPLORER è un programma che può tornare molto utile a chi vuole installare gli add-on di Kodi su Android senza complicarsi troppo la vita 😛
Non c'è che dire… il mondo di Kodi non finisce mai di stupire!
ATTENZIONE: PER INSTALLARE GLI ADDON OCCORE ACQUISTARE L'APP
Come funziona XBMC/KODI Addons Explorer:
Avviata l'app vi verrà mostrato l'elenco degli addon disponibili; per installarli però occorre acquistare l'app. Utile per chi è un pò pigro ma a nostro avviso si può fare la stessa cosa senza spendere un soldo.
Descrizione originale da GooglePlay:
* Smarter way XBMC (New name KODI) addons browser to look at your existing XBMC addons installation including enabled/disabled and
look at Including All addons , scripts , repo … etc so that you can views what addons are being installed already , what repo are already installed , read description , summary quickly
– We now support any of existing XBMC/KODI installation , Our intelligent app detection can detect any eg .
KODI installation detection…
XBMC installation detection…
SPMC installation detection…
BEYOND XBMC installation detection…
TVMC installation detection … etc
Or any XBMC/KODI related app installation detection … etc
– Users can add unlimited
– Backup and restore to/from local (all addons , data , settings)
– Backup and restore to/from Cloud (all addons , data , settings)
– Restore to/from HTTP/Link (all addons , data , settings)
★ ★ ★ NOTE : THIS APPLICATION INTEND TO THE USERS WHO KNOW WHAT IS XBMC , WHAT IS XBMC ADDONS AND INSTALLTIONS , IF DONT KNOW YOU SHOULD BETTER STUDY FIRST ★ ★ ★
* With the most elegant design and the faster startup
★ ★ ★ If you like it , you can consider buying PRO VERSION , adsense / advertising free version of XBMC (New name KODI) addon explorer , clean code , so will be faster ★ ★ ★
★ ★ ★ INCLUDE DEPENDENCY ANALYSIS ★ ★ ★
★ ★ ★ WHAT IS DEPENDENCY ANALYSIS ? ★ ★ ★
Every time xbmc installtion is carry on , you will find dependencies not met….. etc and end up.
★ ★ ★ NO NEED TO GIVE UP , THIS TOOL WILL HELP YOU TO FIND OUT WHY AND WHAT DEPENDENCIES YOU NEED TO DOWNLOAD AND FIX ★ ★ ★
★ ★ ★ XBMC ACTUALLY MADE EASY WAY FOR ALL IN ONE MEDIA CENTRE , NEED TO KNOW HOW TO HANDLE IT ★ ★ ★
That tool will help you how addons are link each other
Main features :
• Can Explore what addons you have already installed on your XBMC (New name KODI) system
• Faster startup
• Smarter way to look at without touching current database
• Can explore Addon details and summary etc
Supported Languages :
English , Afrikaans, Arabic, Bulgarian, Catalan, Chinese simplified, Chinese traditional
Croatian, Czech, Danish, Dutch, Estonian, Filipino, Finnish, French, Georgian, German
Greek, Hebrew, Hindi, Hungarian, Indonesian, Italian, Japanese, Korean, Latvian, Lithuanian
Malay, Persian, Polish, Portuguese, Romanian, Russian, Serbian, Slovak, Slovenian
Spanish, Swahili, Swedish, Thai, Turkish, Ukrainian, Vietnamese
• • • • • • • • • • • • • • • • • Frequently Ask Questions • • • • • • • • • • • • • • • •
Q : XBMC , KODI or custom already installed but app say not found.
A : Please run XBMC , KODI or custom at lease one time after install and wait until loading finnish so that we can detect.
***DOWNLOAD***
Se ti piace il nostro sito e vuoi contribuire a darci una mano, non esitare a offrirci un caffè 🙂
[paypal_donation_button]