Nuovo aggiornamento per l'app ufficiale Samsung Music giunto alla versione 6.1.62-0.
Descrizione originale:
Samsung Music is optimized for Samsung android device and provides a powerful music play functionality and the best user interface.
Key Features
1. Supports playback of various sound formats such as MP3, WMA, AAC, FLAC.
2. Helps to effectively manage song lists by categories.(Track,Album,Artist,Genre,Folder,Composer)
3. Supports a new user experience that easily interact with Samsung smart devices like Tablet,TV(DLNA,Screen mirroring),Wearable.
4. Provides a clean and intuitive user interface.
What is FLAC?
FLAC is an audio coding format similar to MP3 & AAC, but lossless, meaning that audio is compressed in FLAC without any loss in quality.
News:
1. Minor bug fixes.
2. Added support Galaxy devices.
– Galaxy S7, Galaxy S6, Galaxy Note5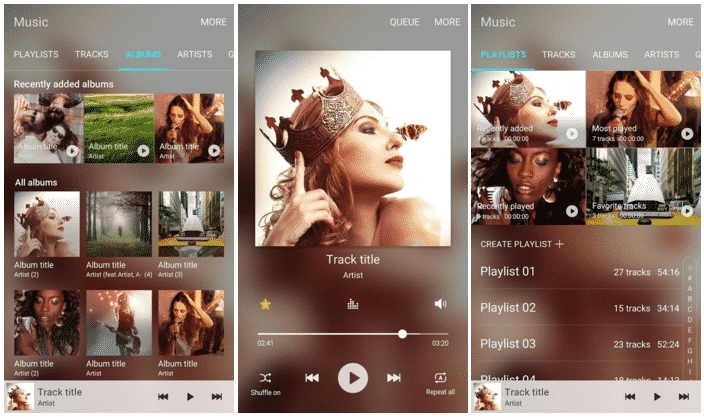 ***DOWNLOAD*** APK
Se ti piace il nostro sito e vuoi contribuire a darci una mano, non esitare a offrirci un caffè o almeno visitaci senza Adblock 🙂
[paypal_donation_button]