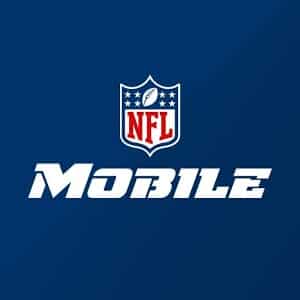 NFL Mobile, l'app per gli amanti del grande Football americano.
Descizione originale da Play Store
ALL NEW for the 2015 season, NFL Mobile is the best, pure football app for any fan. The redesign of the Official NFL app brings fans a different experience depending on the day and time. Whether it's in season or off season, game day or non-game day, NFL Mobile provides fans exactly what they're looking for, wherever they are. NFL Mobile keeps fans on top of the game with breaking NFL news, up-to-minute scoring, in-game highlights, live videos and more.
NFL Mobile Features:
• STORIES: Read articles and watch videos highlighting the latest stories and breaking news from around the NFL and from all 32 teams
• GAMES: Follow along with up-to-the-minute scoring, in-game highlights, big play markers and a redesigned drive chart
• STATS: Track league and team leaders in all major stats categories
• MORE: Watch video on demand, see the NFL Network schedule, browse the NFL Shop store, and more
Only on Verizon:
Verizon customers are eligible to access exclusive live video on their phone*.
Included during the Preseason:
• Nationally broadcast games on CBS, ESPN, FOX and NBC
• Games on NFL Network**
• NFL Network 24/7/365
Included during the Regular Season:
• All Primetime games (Thursday, Sunday, Monday Night Football)
• Local Sunday games broadcast in your region***
• NFL Network 24/7/365
NFL RedZone is available via additional subscription for $1.99 per month. Subscription auto-renews monthly.
On tablet devices, NFL Network 24/7/365 and NFL RedZone are available for eligible subscribers of AT&T U-verse, Charter, Cox, DirecTV, Dish, Optimum, Verizon FiOS and many more providers.
All fans can access NFL Game Pass subscription content within NFL Mobile. NFL Game Pass is a subscription product with features that vary based on location. Learn more at www.NFL.com/Gamepass.
Learn more about the NFL's digital offerings: nfl.com/mobile, twitter.com/nfl, and facebook.com/nfl
NFL Mobile allows use of AirPlay and Chromecast when viewing all video-on-demand and select live content, including all content within the NFL Game Pass offering. However, NFL Mobile does not permit outputs from phones of live games, NFL RedZone or NFL Network to external displays via HDMI, Chromecast, AirPlay, Miracast or other similar streaming functionality due to rights restrictions.
* Data usage applies for app download and use.
** Live streams of Preseason games airing live on NFL Network will be blacked out in any market in which the game is broadcast locally.
***Local CBS and FOX games vary based on your current geographic location. The games available will match the television listings of local cable providers in the region where you are currently located. Location information is required to provide live local CBS and FOX games.
DOWNLOAD APP
[PLAYSTORE]
[APKMIRROR]
Se ti piace il nostro sito e vuoi contribuire a darci una mano, non esitare a offrirci un caffè o almeno visitaci senza Adblock 🙂
[paypal_donation_button]