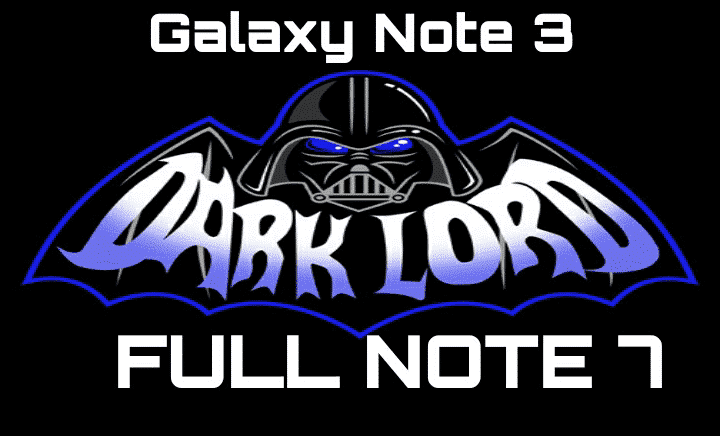 Per gli amanti del modding e del redivivo Note 3, eccovi Darklord FULL NOTE 7 or S7 Edge.PEK, un porting del nuovissimo Note 7 e del Samsung Galaxy S7 Edge. L'installazione di una nuova rom prevede una certa conoscenza dei sistemi operativi android; se non avete mai flashato una rom vi consigliamo vivamente di approfondire il discorso per evitare di danneggiare il vostro dispositivo.
Disclaimer
Lo staff di androidaba.net non si assume nessuna responsabilità circa errori e/o malfunzionamenti che potrebbero derivare da un errata installazione di questa rom. 
Caratteristiche di DarkWolf_FW S7 Edge Port
Basic information of ROM
• Based on Galaxy S7 Edge G935FXXU1APEK

Rooted / Deodexed / Zipaligned / Busybox / Deknoxed
• Multiple Languages
•Touchwiz 6.0.1 for Samsung Galaxy Note 3
•Full Galaxy S7 Edge features
• Full Galaxy Note5 features
•Camera 5.0
Modelli supportati
Variants Supported
• N900D (SC01F, HLTEDCM, SC02F)
• N9002
• N9005 (HLTE, HLTEEUR)
• N900S, N900K, N900L (HLTESKT)
• N900P (HLTESPR)
• N900T (HLTETMO)
• N900W8 (HLTECAN)
•N9006 (thanks to @stootie for share)
• Galaxy J (JS01LTE)
Per tutte le versioni di questa fantastica Rom, cliccate sul link seguente:
INSTALLAZIONE:
Copiate il file della rom nella memoria (interna o esterna) del tuo Note 3
Riavviate in recovery
Fate un Wipe Data, Cache e Dalvik Cache
Recatevi nella cartella in cui avete copiato il file della rom ed installatela cliccandoci su
Installate il kernel 5 ed attendete il riavvio (il primo avvio può durare 15 min.)
HOW TO INSTALL:
Put ROM on your SD or OTG

Perform a Wipe Data, Cache and Dalvik Cache, Three times

Go to your diretory on ROM is stored and install

Install kernel 5-Booting between 15 minutes

Have a Fun
Fonte: XDA
Trovate l'articolo originale ed eventuali aggiornamenti sulla questa pagina.
Non esitate ad esprimere il vostro parere nella sezione commenti qui in basso.
Se ti piace il nostro sito e vuoi contribuire a darci una mano, non esitare a offrirci un caffè o almeno visitaci senza Adblock 🙂