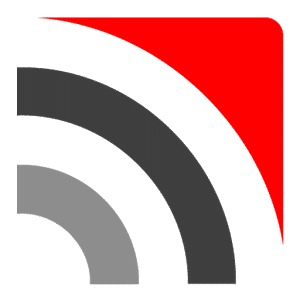 RaysCast è un'estensione android che permette di trasferire contenuti audio/video su dispositivi provvisti di chiavetta Chromecast.
Dopo l'installazione il programma si avvia come un normale archivio di foto e video; una volta cliccato su uno di essi partità in automatico il trasferimento con il dispositivo connesso, il tutto in modo automatico.
RaysCast è ottimo anche per condividere il video di molte app android come la famosa SportsTV che trovate in questo articolo.
Descrizione originale da PlayStore
*What's New: Fix nexus 5 bugs,google drive bugs,Improved Local Music Library,Add Option For Settings,Change App User Interface and more …..
Finding ways to telecast your media, files, photos from your device to other multimedia system? "Rayscast (For Chromecast)" does it all for you. This is a very good chromecast app for your android device that casts your file to the big screen. With Rayscast which is used for Chromecast, you can control the media being casted to any compatible multimedia system using your phone. In a way your device acts as a customized remote control.
This Google Cast app provides easy streaming of the videos and other multimedia played using your device. Things are now in your pocket and you carry it all way. Enjoy casting your favourite movies, videos, photos and other files using this amazing Chromecast app.
Rayscast provides a feature to Chromecast all local media from phone and SD card. Also within no time you can Chromecast audio, Chromecast video, Chromecast photos or Chromecast media from Server, Dropbox or Google drive as well. It offers smooth playback and fast streaming of your media. With an easy and wonderful user interface, Rayscast (For Chromecast) Rayscast support different media types. Now enjoy the feel of theatre wherever you go. So what are you looking more for. Just download this cool pocket app to cast media to the bigger screen or any other multimedia system.
**************************************
FEATURES OF THE APP
**************************************
✓ Cast your favourite photos, video, audio or any other file to the bigger screen or other compatible Multimedia System
✓ Fast streaming with smooth playback
✓ Chromecast online media from Server, Dropbox, Google Drive
✓ Chromecast all Local Media from phone and SD card
✓ Stream the media using the URL manually
✓ Automatically searches all media files and also lets you browse files from folders.
✓ Supported Media Types: mp4, mkv, mp3, webm, hls, m3u8. To look for other supported media types, please check Googlecast website
***************
REVIEW APP
***************
Experience totally a different world with our app "Rayscast (For Chromecast)". If you have enjoyed your experience with this app, rate us on play store. If you have any suggestions for us to improve or make the app better, please write to us.
Do not forget to share this app among all your friends who enjoy casting with chromecast as much as you do.
Screeshots
***DOWNLOAD***
Non esitate ad esprimere il vostro parere nella sezione commenti qui in basso.
Se ti piace il nostro sito e vuoi contribuire a darci una mano, non esitare a offrirci un caffè o almeno visitaci senza Adblock 🙂