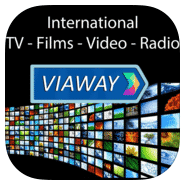 Viaway per iOS è un'ottima applicazione grazie alla quale potrete vedere in diretta streaming centinaia di canali di tutto il mondo, video, film e anche ascoltare la radio.
Grazie a Viaway potrete vedere canali tv digitali delle più famose nazioni del mondo tra cui Arabia, Spagna, Italia, Francia, Russia, Germania e Portogallo.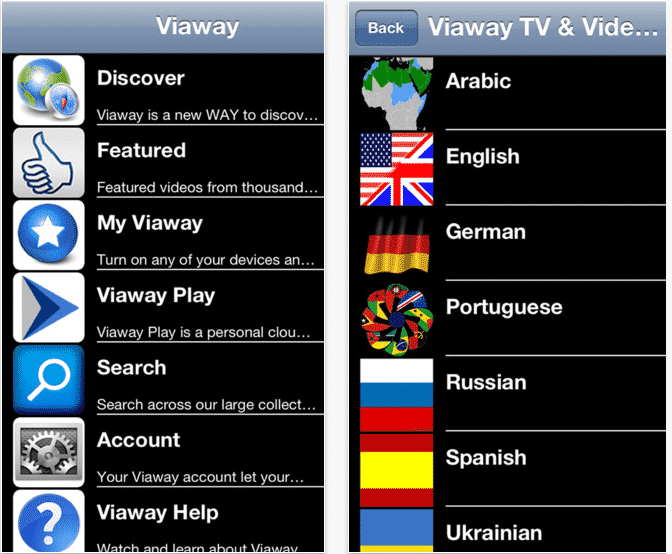 Descrizione originale:
Viaway is a missing link between international entertainment and viewers around the world, found on all Internet connected devices. Discover: Viaway offers a large selection of free and paid content in many languages. Discover and enjoy over a 1,000 live & on-demand TV channels; 10,000 films and TV shows; 100,000 free video and audio podcasts; 50,000 free Internet radio choices from around the world!
 Play: Seamlessly and without syncing play your Viaway and your personal video and music library on your favorite devices using Viaway Play cloud-based service.
 Personalize: Build your own library with Viaway Plus features like Favorites, Queue, Download and History. Everything you browse, search, bookmark, or add to Favorites and Queue appears on all of your devices. Download free content and play it offline.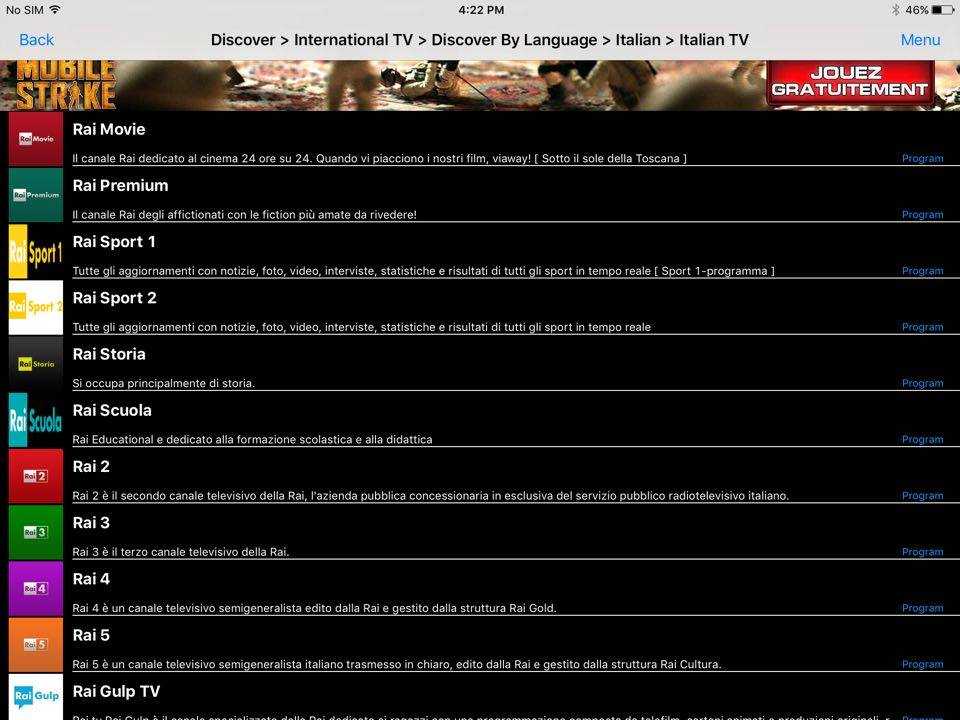 È possibile crearsi una playlist personalizzata, cercare facilmente canali e video e tanto altro. Se desiderate installare Viaway sul vostro dispositivo iOS ono dovrete fare altro che cliccare sul link qui di seguito:
***DOWNLOAD***
Se ti piace il nostro sito e vuoi contribuire a darci una mano, non esitare a offrirci un caffè o almeno visitaci senza Adblock 🙂
[paypal_donation_button]